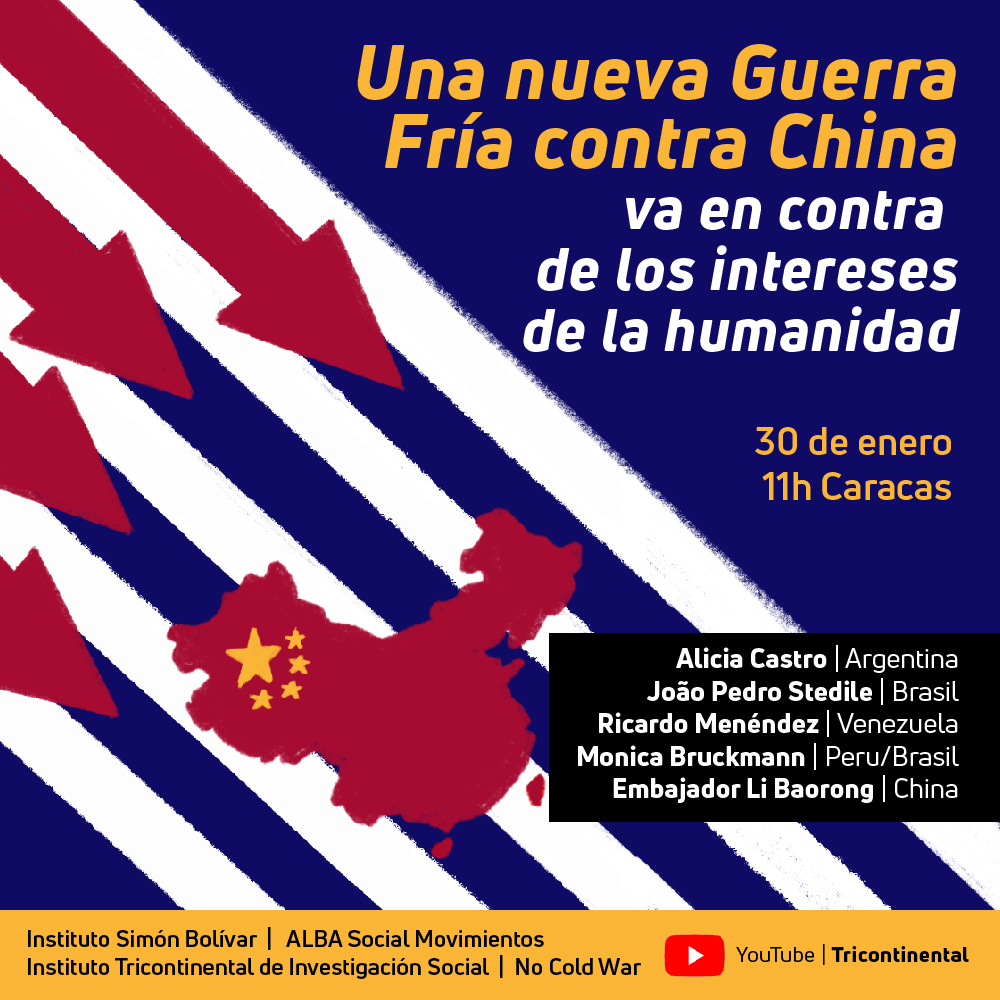 On 30 January at 11am (Caracas) / 10am (US Eastern) / 7am (US Pacific) / 3pm (Britain) / 11pm (China), we will be holding our first bilingual Spanish-English event, organised in coordination with the Simón Bolívar Institute, ALBA Social Movements, and the Tricontinental Institute for Social Research.
The speeches will be in Spanish and will be interpreted live in English.
Speakers include:
Alicia Castro (Argentina)
João Pedro Stedile (Brazil)
Ricardo Menéndez (Venezuela)
Monica Bruckman (Peru/Brazil)
Ambassador Li Baorong (China)
Streaming details will be available shortly.