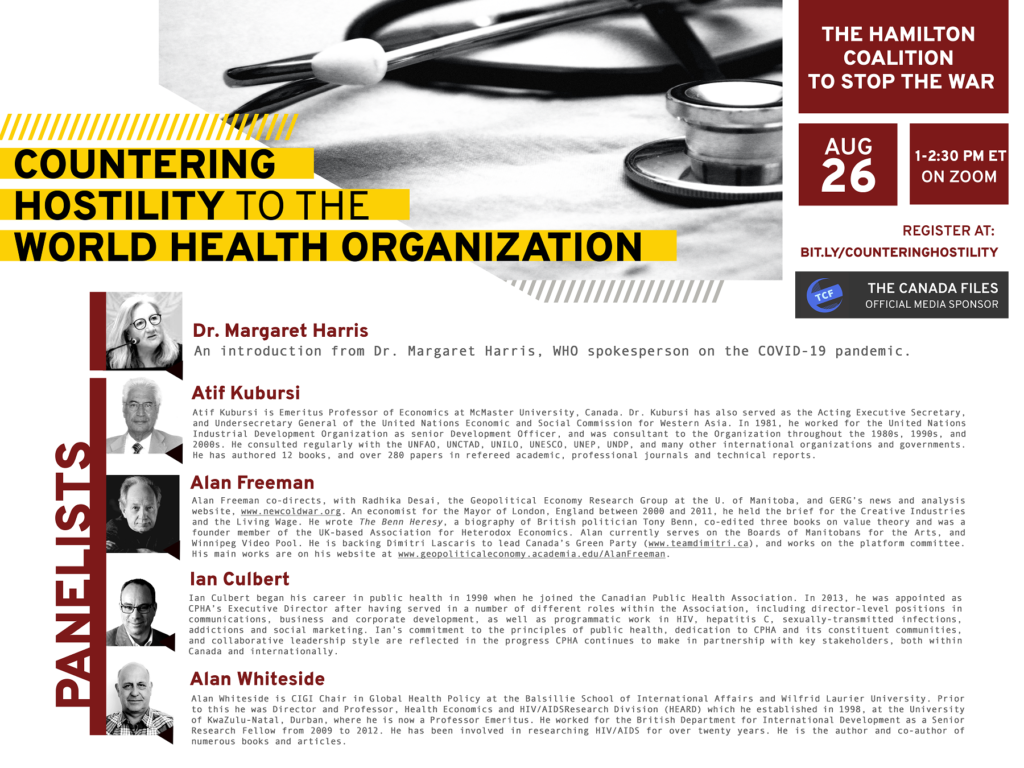 The Hamilton Coalition to Stop the War (Canada) is organising a panel on the challenges faced by the World Health Organization, and the need to defend multilateral UN organizations in the face of U.S. disengagement from international co-operation.
The panel takes place on Wednesday, August 26th at 1pm (EDT).
You can register for the Zoom event here and find more information here.