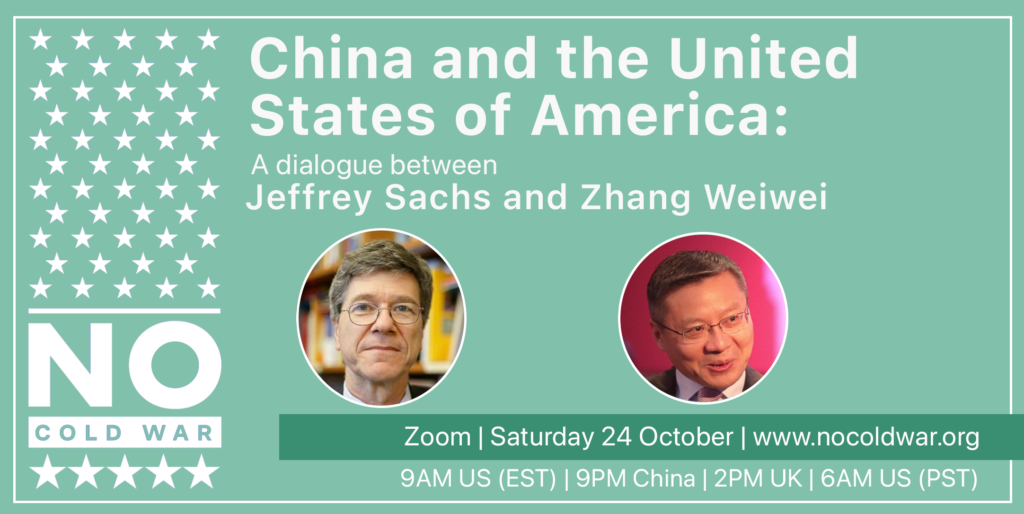 The No Cold War campaign is hosting a dialogue between professors Jeffrey Sachs and Zhang Weiwei, discussing relations between China and the US.
The event will take place on Saturday 24 October 2020, at 9am (US Eastern), 9pm (China), 2pm (UK), 6am (US Pacific). You can register free on Eventbrite here.
About this Event
Zhang Weiwei is professor of international relations at Fudan University, former interpreter to Deng Xiaoping, and author of several key books including the best-selling The China Wave: Rise of a Civilizational State.
Jeffrey Sachs is an economist, academic, expert in sustainable development, and former director of The Earth Institute at Columbia University. He has written numerous books, including the influential The End of Poverty.
The dialogue will be chaired by Kate Hudson, General Secretary of the Campaign for Nuclear Disarmament (CND).